Begin juli vroeg toonaangevend modeblad Vogue ons of twintig OSB-leerlingen mee zouden willen werken aan hun oktobernummer The Power of Youth. En dan serieus meedraaien met de productie: elke leerling een eigen pagina, leerlingenop de cover, tweedaagse fotoshoot, leerlingen die een interview doen met een actrice, de hele mikmak. Ondanks (of misschien wel dankzij) de zomervakantie zijn Amary, Aun, Chanell, Chike, Firdaus, Géneriva, Hannah, Ibrahim, Iraina, Irene, Jay-Lee, Lucy, Menahil, Nechaira, Perry, Shafieq, Shevainy, Tanisha B, Tanisha R en Yara betrokken en actief bezig geweest, en het resultaat is prachtig geworden!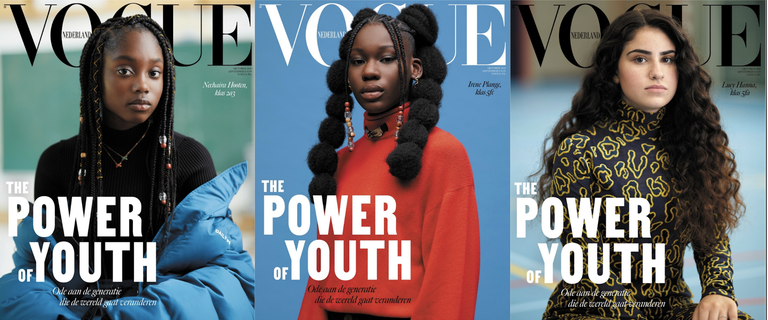 Klik hier voor de Vogue. Voor een kijkje achter de schermen van de fotoshoot klik hier.
De pers vond het ook prachtig, zie hier.
Klik hier om het media-overzicht naar aanleiding van de Vogue te downloaden.